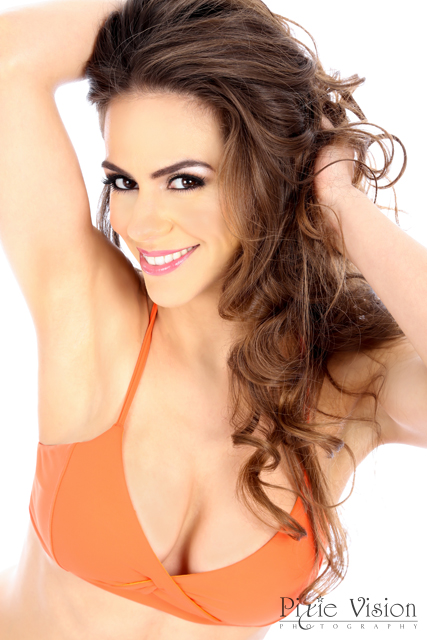 Portia Lange began teaching group exercise while a student at the University of Florida. At 23, she experienced her first Belly Dance class and found her ultimate passion!  In 2005 Portia founded Belly Motions, Inc. a Belly Dance Studio in Miami, Florida that would enable her to soar as an entrepreneur, performer and fitness professional.
Belly Motions has become one of the most successful Belly Dance studios in the United States. For 15 years the company offered World Dance classes at its on-site Miami studio location, booked performers for events, produced large-scale theater shows as well as launched the MIAMI RAKS FEST, a Middle Eastern Dance festival. After the Covid-19 Pandemic, Portia took Belly Motions online! The company currently offers professional live stream classes to students locally and nationally.
Portia holds the First-Place title in the Nile Group Oriental Belly Dance Competition (2008 Cairo, Egypt), has been honored as Miami Herald's Top 20Under40 Emerging Business Leaders of South Florida and has appeared on four covers of ELLE Oriental, the number one fashion magazine in the world.  She has been featured on local and national networks such as TLC, HGTV, Telemundo and Univision promoting the art and benefits of Belly Dancing.
Over the years Portia pioneered a teaching method combining authentic Belly Dance movements with fitness principles to create a fun, safe and effective dance-fitness format designed to teach anyone how to Belly Dance.
Today Portia continues to teach bringing movement, joy and laughs to those who follow her.  She is happily married to Arturo and the proud mother to Leo, 5 years old and Meliha, 4 years old.
Contact Portia! portia@bellymotions.com | 305.663.1553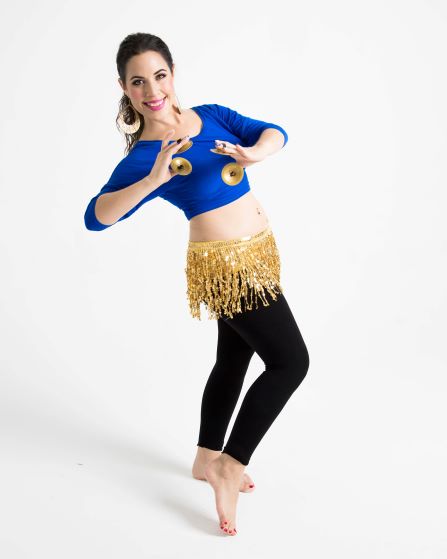 Alexandra Molina is both a Visual and Oriental Dance Artist based in Miami, Florida. She has been part of the Belly Motions team for 15 years!
Alexandra's art is a visual journey capturing the passion of her or her patron's story and self. Her themes range from the mindful art of tea to how dance enhances self-confidence to be who you truly are. Her work also explores emotion and movement, and is known to be charged with sensuality, grace and fluidity. She aims for conversation, honesty and mindfulness.
As a Visual Artist Alexandra has worked in a wide range of mediums from ink, watercolor, performances, fabric, sculpture, now primarily working with oil paint. In 2012 she earned her dual-degree in Fine Arts and Art History from Florida International University.
As a Middle Eastern Dance professional, Alexandra strives for authenticity, spice and juicy flavor in her style. With over 10 years (since 2005) of experience performing, teaching and continuous learning, her work is an homage to the legends of this dance and it's natural and limitless creative energy. In the classroom she guides students to explore their own uniqueness, from execution of movements to story-telling and personalizing on stage. She trains students from both a fitness-model and a soul-body mindfulness as well as the history and culture of the art. Helping students feel grounded and well-connected is a beautiful and fun process for her.
In her teens, Alexandra was introduced to Middle Eastern Dance by Portia Lange, Founder of Belly Motions, Inc. At the time, this performing art was rising in popularity all over the world and would quickly become infused into the "Miami Flavor" and international Miami-scene. She currently teaches weekly Belly Dance classes at Belly Motions and RaqSisters.
Alexandra's artistic journey continues to grow. Traveling, teaching, choreographing and performing shape her unique style on canvas and on stage.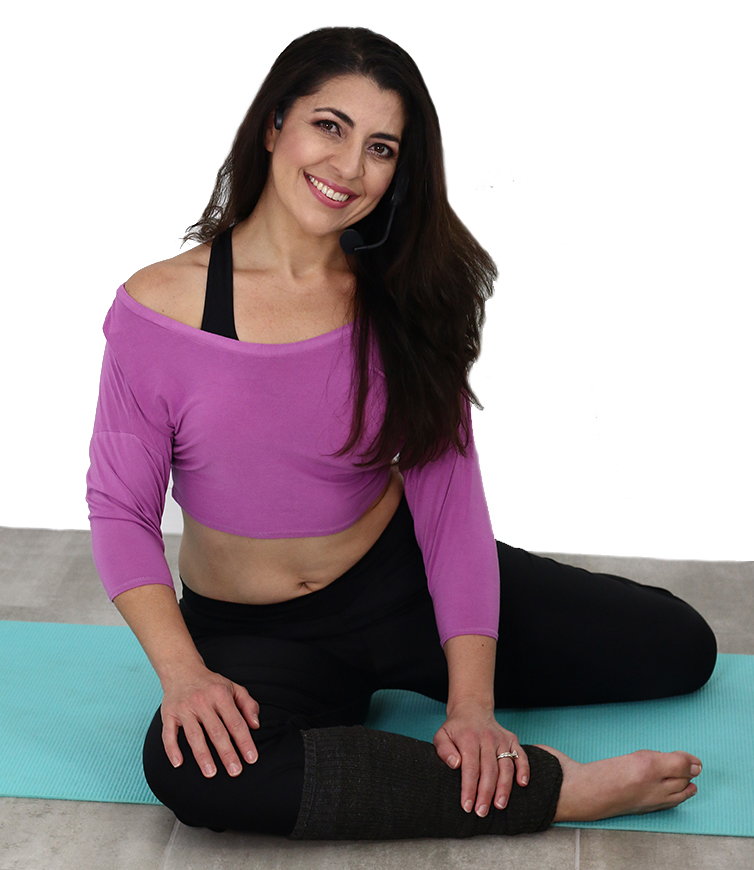 Miss Luisa is a professional Middle Eastern Dance Instructor, Choreographer and Performer and is currently the Director of Business Development and KIDS Programs at Belly Motions and Co-Organizer of the MIAMI RAKS FEST, an annual Belly Dance Festival.  She teaches at various Outreach Programs, is an Adjunct Professor for Middle Eastern Dance at the University of Miami and Co-Founder of RaqSisters, LLC. a belly dance company she shares with her sister.
A dancer for over 10 years, Miss Luisa's graceful, emotive and charismatic style is masterfully presented through her classes and performances as she elegantly transforms Belly Dance into a fantastic, lively, and inspirational experience for children and adults alike.
Miss Luisa carries her warm-hearted and uplifting enthusiasm into her classes where she encourages students to focus on the health benefits of Belly Dance, many of which include improvements in self-esteem, self-awareness and overall body image.  She has implemented the Belly Dance Fitness (BDFIT) instruction format since January 2007 with continued extensive training thereafter, and as a result has enjoyed a successful career as an instructor for many years at Belly Motions and beyond.
Miss Luisa holds a Masters in Architecture and Bachelor of Design from Florida International University.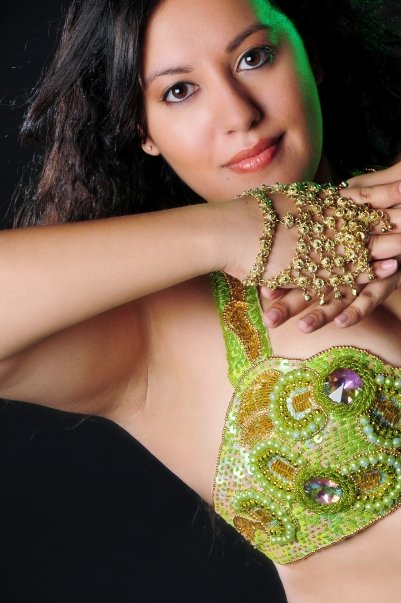 Tia-Serena is a self-proclaimed Belly Dance addict and official performer, instructor and choreographer of Tribal Fusion Belly Dance and Egyptian dance. 
In 2004, the obsession began when her mother gave her a set of Belly Dance VHS tapes. She found a local Belly Dance class to begin her studies working with so many amazing teachers at every Miami and Broward Belly Dance studio she could find in all styles including Tribal Fusion and FCBD Style (formerly American Tribal Style).
She is a forever student with a strong passion for this art form and continues traveling to many festivals to learn from other Belly Dance heroes.
In 2013, Tia became an active member of Rachel Brice's Datura Project an annual choreographic and compositional exploration using belly dance as the primary movement inspiration. This furthered Tia's training and love Belly Dance Fusion.
She is her happiest teaching and inspiring others to find their passion within this dance form. 
Tia holds a Bachelor of Science in Mass Communication & Broadcast Journalism from Florida International University.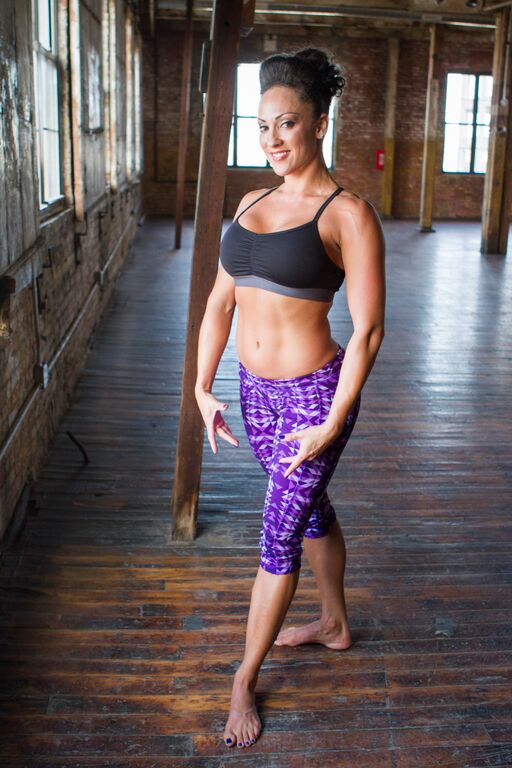 Kamila Cardenas grew up in a small town in Kansas, surrounded by a family of carpenters and craftsman, she was far removed from the world of dance and entertainment. Believe it or not, her first introduction to dancing was a pair of roller-skates! She fell in love with the sensation of grooving to the music with the wind in her hair while twirling and crisscrossing my way through the roller-skate ring. She began what became a magical journey into the exploration of movement, music and the infinite capabilities of her body.
At 21 years old, she took a job as a ballroom dance instructor. Without any initial experience necessary, she was trained on the job and began teaching the basics straight away. She quickly realized she enjoyed passing on her knowledge to her students and chose to focus her education on the potential of pursuing teaching. She thrived on sharing the state of flow and immediate gratification she experienced when synchronizing her body to a melody. While attending college and dance school she was working as a senior bank teller. Then one day, while staring up into the sky daydreaming behind my desk as a senior bank teller, she saw a seagull. A seagull? In Kansas? All of a sudden thoughts of the ocean and her father far away in Venezuela flooded her mind. It felt right, her heart yearned for change.
In 2004, she moved to Miami and started working for local a entertainment company as a performer. After a short amount of time she became a full time assistant to the owner. This gave her an opportunity to learn about entertainment business here in Miami. The focus of the company she was working for did not fit her vision of her future career. That is when she started to think about creating her own business. She fell in love with belly dancing, fire dancing and dance fitness/instruction and slowly began building a network of friends and connections within Miami's entertainment industry.
In 2006, Kamileon Productions was born with the vision of providing win-win-win solutions for selected performers, liaisons and corporate and private clients. The motto at Kamileon Productions is "Created to Adapt, Designed to Entertain." We hear our clients, and adapt to their needs. A flexible service that is focused on creative solutions and excellent communication.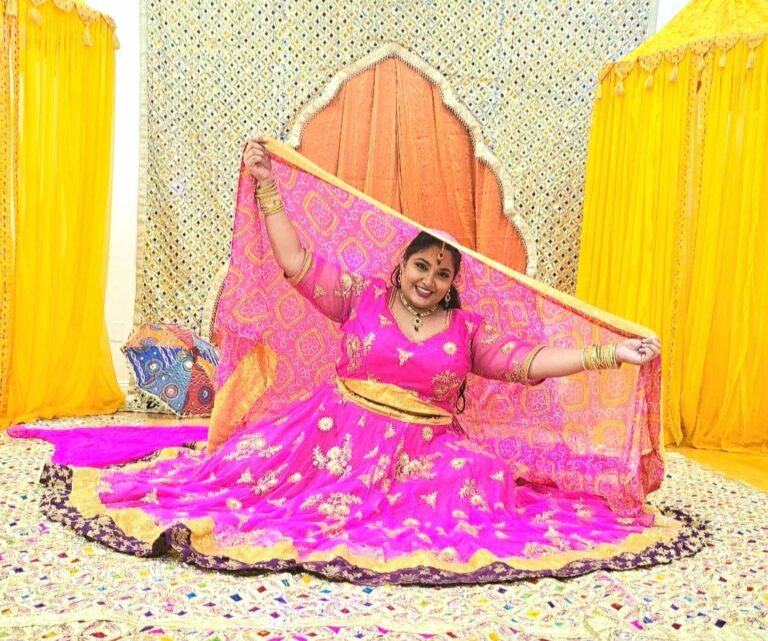 Radha Sukhu is a daughter, sister, avid reader, starry-eyed dreamer, Cancer Genetic Counselor, and most importantly – a Bollywood Dance Instructor!
Her love of the Bollywood dance style began when she only 5 years old, watching Bollywood movies like Kaho Naa Pyaar Hai while crushing on famous Indian actor Hrithik Roshan. Her mom placed her in dance class at age 12 with the Natraj Center for Performing Arts in Queens, NY where she began formally learning Bharatnatyam and Bollywood dance, and quickly fell in love with classical Indian dancing. After a year, her family moved to Clermont, FL, where she continued as a dance student at Maya's Dance Studio, practicing Bollywood, Semi-Classical Indian and Chutney/Soca dance styles over the following 9 years. Also during this time, she further trained in Bharatnatyam dance style with Florida based dance instructor Anjali Fluker. In 2010, Radha held her first official position as a dance instructor of Semi-Classical dance for Maya's Dance Studio, during which time she was also pursuing her B.S. degree in Biology from the University of Central Florida and then worked as a lab assistant. 
Her passion for life and love of adventure led her to London in 2014 to pursue her MSc in Pharmacogenetics and Stratified Medicine at the University College London. While there, she explored the classical Indian dance style known as Kathak with the university dance team and also took a semester of Indian folk dance with well-known London based dance instructor, Anusha Subramanyam. After graduating, she returned to Florida to begin a career in Pharmacy. 
In 2017, Radha's wanderlust and desire to continuously advance in her field carried her back to her hometown of NYC, where she pursued her 2nd MS degree in Human Genetics at Sarah Lawrence College. In NYC, she attended advanced Bollywood dance classes with Ajna Dance Company and performed in their 2018 Spring recital. After graduating in 2019, Radha returned to Florida to begin her new career and life in Miami. She was overjoyed to find Belly Motions and began dancing with the Advanced Bollywood Choreography class which would lead to performing in their Spring 2020 recital, after which she started teaching the advanced class virtually. Radha is absolutely dedicated to keep the rhythm going for Belly Motions dancers everywhere through this pandemic!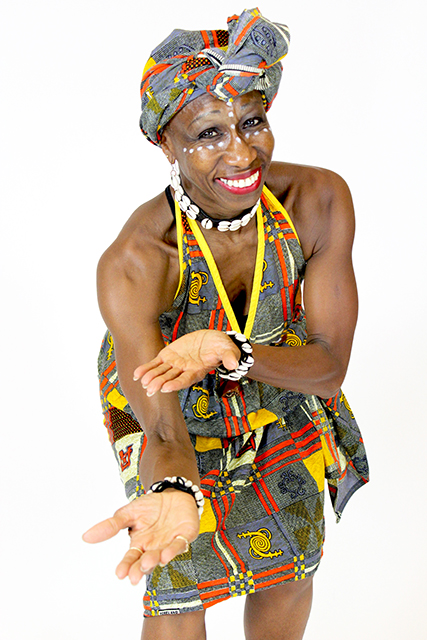 Professor Kukuwa Nuamah (Kukuwa) was born and raised in Ghana, West Africa, and has been dubbed the Queen of African Dance. 
Kukuwa is an Adjunct Professor at George Mason University, School of Dance and maintains an affiliation with the University of Miami, and Florida International University. Today, her classes focus on African dance, history, and culture; they continually garner the highest enrollment numbers in George Mason University's history. 
Endorsed by Oprah('O' Magazine), Essence, and People Magazine; Kukuwa is a Certified Health Fitness Presenter and Examiner, and an authorized CEC provider for the Aerobics and Fitness Association of America (AFAA) & American Council on Exercise (ACE). A world renowned choreographer and performer, Kukuwa has earned international acclaim as the originator of the Gye Nyame African Cultural Dance Company, and creator of the Kukuwa® African Dance Workout.